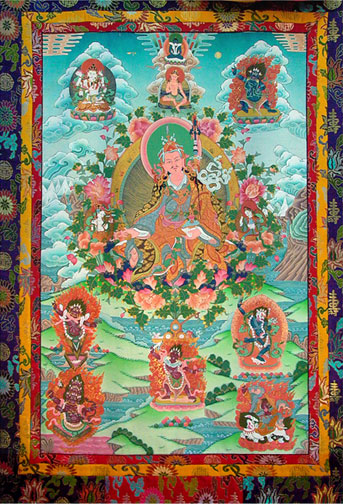 Guru Rinpoche
The Tantric Master who brought Buddhism
to Tibet in the 8th Century.

This thangka represents the masters, deities
and protectors of the Dzogchen transmission lineage of Chogyal Namkai Norbu Rinpoche

In the northwest of Urgyen,
In the pollen heart of a lotus,
Marvelous in the perfection of
your attainment, You are known
as the Lotus born. Surrounded by your
circle of many dakinis, By following
in your foot steps, I pray that you
will come to confer your blessings.
Guru Padma Siddhi Hung.
Painting Size 20.5" x 34"
Size w/ Brocade 31" x 60"
$1200